5. Discover Site
UX + UI WEB DESIGN, EVALUATIVE RESEARCH | DISCOVER BANK






Discover Bank came to us to to refresh their public-facing marketing site with a focus on mobile usability. The site features a number of tools and calculators, as well as a quiz to help users compare banks, rates, and decide which product is best for them.



SAVINGS ACCOUNT COMPARISON CHART
Users can compare key features and rates between Discover and its competitors to see how much interest they can earn with a savings account.
LONG-TERM INTEREST CALCULATOR
The money market calculator shows how interest compounds over time.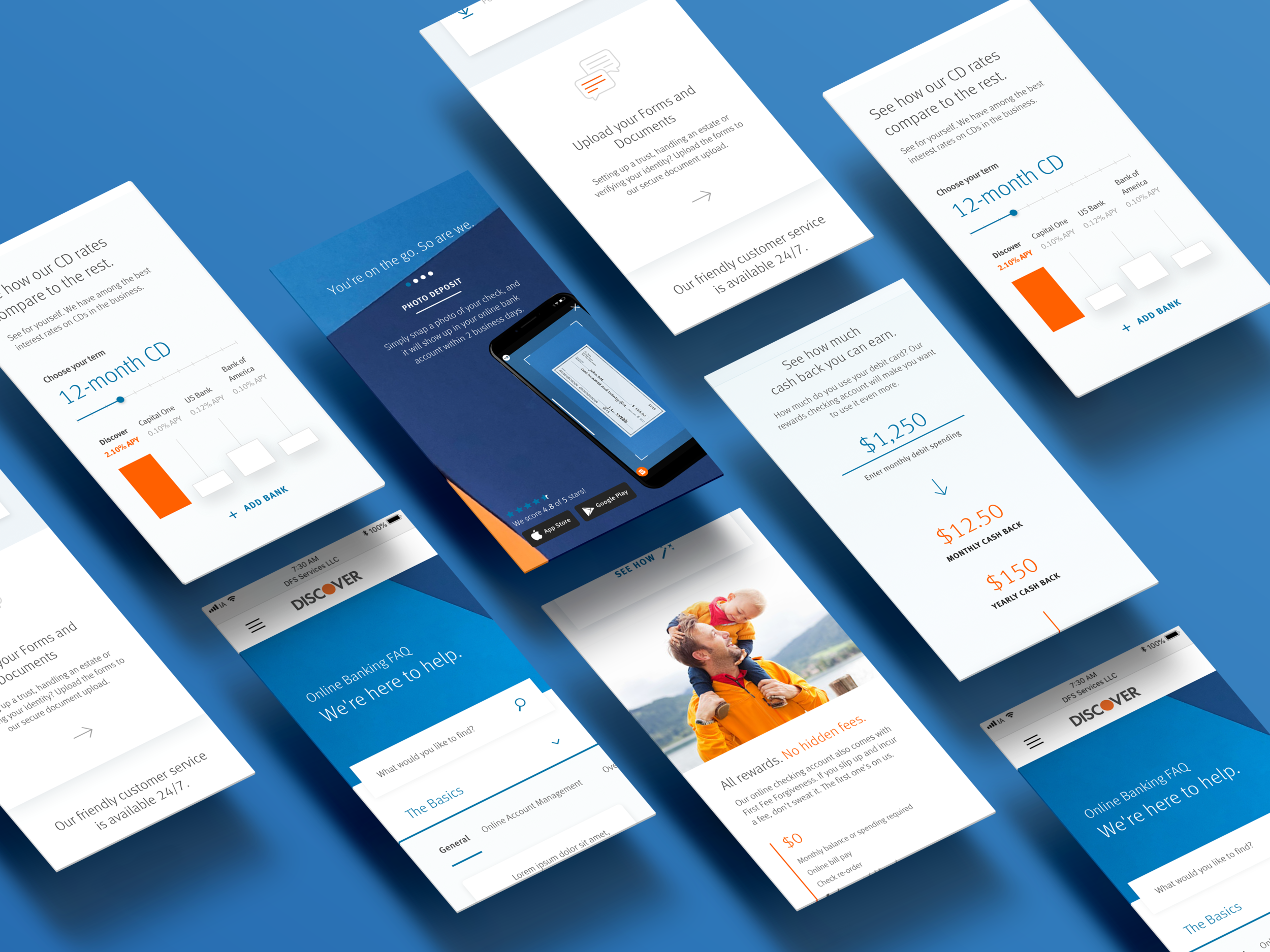 MUCH LOVE TO THE TEAM AT IA COLLABORATIVE:


Monika Paulaviciute
Leslie Presto
Alec Cerminaro
Kevin Ripp
Tim Nachbauer
Yeri Kim
Sarah Ekblad
Kit Leitner